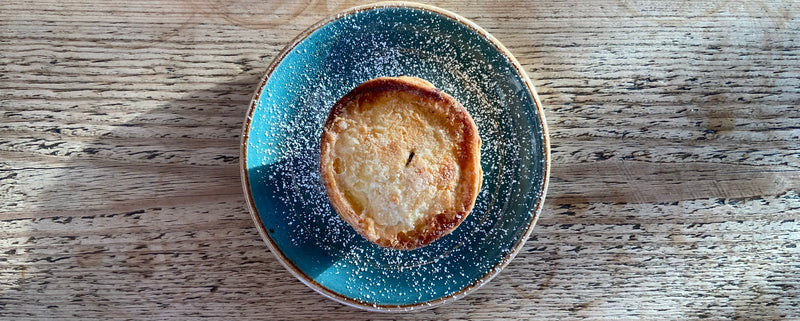 Fall in love with our Autumn offerings
The leaves are turning golden, the nights are drawing into darkness earlier every day, and as we adjust to the sudden Autumn chill, we've decided to create some tempting new additions to our menu.

The turn of the season presents some fabulous flavour opportunities to get creative with, and our chefs have taken full advantage of the forages of Fall. Apples, winter squashes, pork and game meats take the stage, assembling an eclectic choosing of dishes to warm your cockles after a crisp, country walk. As a rule at our two cafes, we design our menus for full frontal comfort, and Autumn is the ideal time to stop by if you're in need of hearty nourishment.

At the Plucky Pheasant, sliced roast pork, homemade apricot and sage stuffing, and caramelised apple sauce are united to present a taste pairing as old as time, in a hot grilled panini. From October to November, apples reach prime ripeness, meaning their natural sweetness shines, making it a glorious accompaniment to the savoury flavours of sliced pork and herby stuffing.

At the Dabbling Duck, a more decadent new dish introduced to the Autumn menu combines a British game season staple with Italian comfort food, in the shape of venison meatballs. One of the most important dates in the British culinary calendar, game season offers an abundance of lean and versatile meats, with the delicate and earthy flavour of venison being a chef favourite. Together with thick tubes of rigatoni and a rich tomato sauce, these melt in the mouth meatballs are an Autumn triumph; you would be hard pressed to find a dish better fitting for the tribulations of a nippy November day.

Winter squashes are another British Harvest Time treasure and could not be forgotten on our new menus. The sweet nuttiness of squash vegetables marries excellently to the sharp flavour profiles of full-bodied cheeses, and on our menus you will find the complimentary couplings of tangy goat's cheese with delicate butternut, as well as a gooey melted cheddar and veg toastie in seeded pumpkin bread.

So, let us implore you to don your walking boots, winter coats and woolly scarves, and embrace the frigid temperatures these coming weeks as we descend into Winter. Not only will we be poised with steaming hot mugs of wicked hot chocolate and our well adored mince pies, we have a kitchen decked with this season's finest ingredients that are sure to bring the roses back to your cheeks and the warmth to your soul.